About KU-TMA Collaborating Center
About KU-TMA Collaborating Center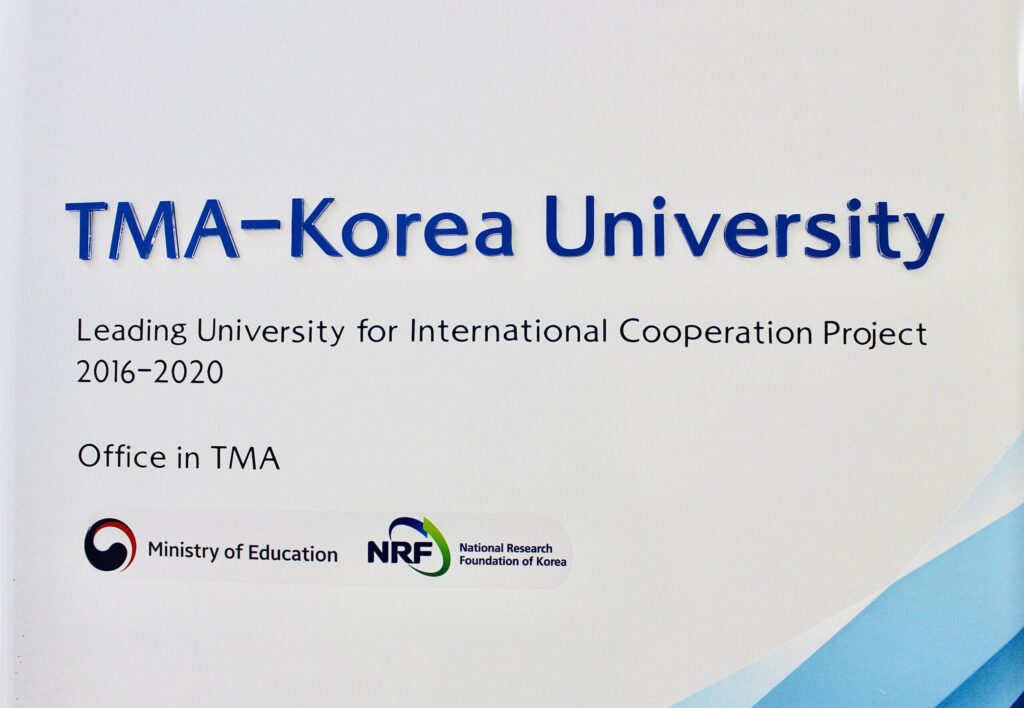 The Project "Capacity Enhancement of Environmental Health Science Education in Tashkent Medical Academy" was initiated in the year 2016 as a grant ODA project by the MOE (Ministry of Education) of the Republic of Korea. As a 'Global Education' project, the goals are to transfer the technology in environmental health education model through curriculum development that fosters global leaders. For this purpose, 2 years' Master's Degree 5A510302 "Environment and Human Health" was introduced in 2017. Under this project, "the TMA-KU Colaborating Center" was established in 2018. The TMA-KU Collaborating Center focuses on delivering practical and scientific skills on environmental analysis to students and researchers.
Purpose 1.
Laboratory measurement and analysis of environmental factors (community and industrial water, atmospheric air and working environment, soil pollution and others) and biomonitoring (blood and urine).
Purpose 2.
Assessment of chemical compounds of samples (including heavy metals, volatile organic compounds and inorganic substance) on the basis of international and local hygienic standards.
Purpose 3.
Training and capacity building of laboratory staff, undergraduate and graduate students, also improving skills in hygienic assessment of environmental resources, as well as providing methodological assistance to researchers in laboratory analysis.
KU-TMA Collaboration
KU-TMA Collaboration
With Tashkent Medical Academy's keen efforts for international collaboration and Korea University's long term vision for enhancing the global education scenario, this Project 'Capacity Enhancement of Environmental Health Science Education in Tashkent Medical Academy, Uzbekistan' is bound to become a significant task that will open future doors for development of environmental public health and clinical scenario of environmental health.
Tashkent Medical Academy (TMA) is one of the oldest and largest classic universities in Uzbekistan, one of the centers of national medicine and science, located in Tashkent, the capital of Uzbekistan.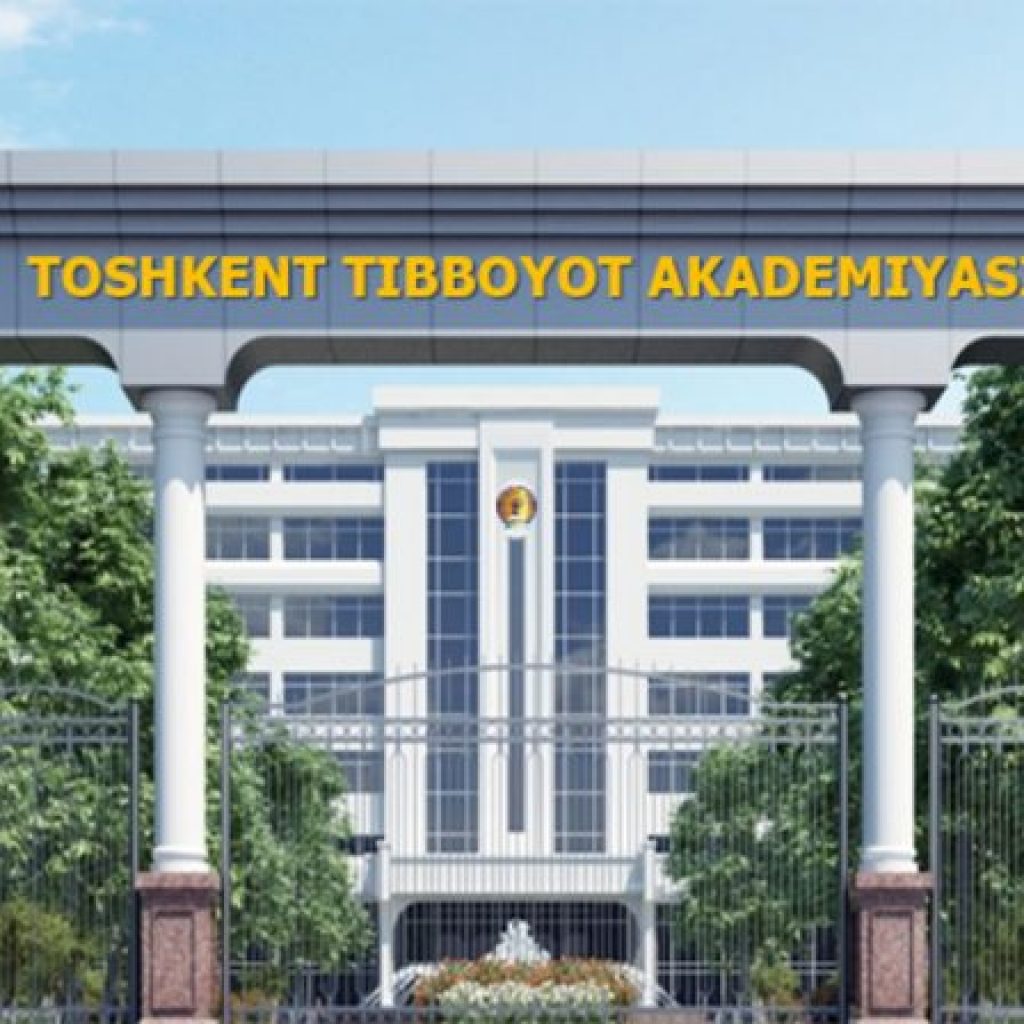 The history of the TMA dates back to 1920, when a medical institute was founded in Tashkent on the basis of the medical faculty of the Central Asian University. The TMA was founded on the basis of the abolished First and Second Tashkent State Medical Institutes in 2005. It includes the main educational buildings in the city of Tashkent, 2 branches (in the cities of Urgench and Termez), 6 faculties, more than 53 departments. The TMA includes the multidisciplinary clinic, as well as the Interuniversity Research Laboratory.
The main clinical bases of the Academy are 1st, 2nd and 3rd Clinics, Republican Specialized Scientific-Practical Medical Centers, Republican and City Clinical Hospitals. The main research unit of the academy is the Central Research Laboratory (CRL). There are going on 25 projects, out of them 18 are applied, 3 – fundamental, 2 – innovation, 2 are for youth. 160 staff members are involved in the implementation of grants. Tashkent Medical Academy is collaborating in the sphere of development of international relations on education, research issues and strengthening partner relations between leading higher education facilities of NIS countries and far abroad.
Main tasks of the Academy are :
Ensuring preparation of highly qualified medical personnel, coordination and methodological guidance of higher medical education facilities as the leading educational facility in the country on education, postgraduate education of medical personnel, as well as performing research works in health care and public health.
Identification of perspective directions for the education of medical personnel, shaping the preventive direction in the work of physicians taking into consideration ecological changes in the environment.
Korea University and KUMC
Established in 1905, Korea University has been expanding the horizon of higher education and intellectual adventure, awakening the world to new possibilities and has been thriving to make meaningful impact on the world. With continues progress Korea University stands at 69th position in the QS World Rankings 2021, 11th in Asia and ranks 1st among the Private universities in South Korea.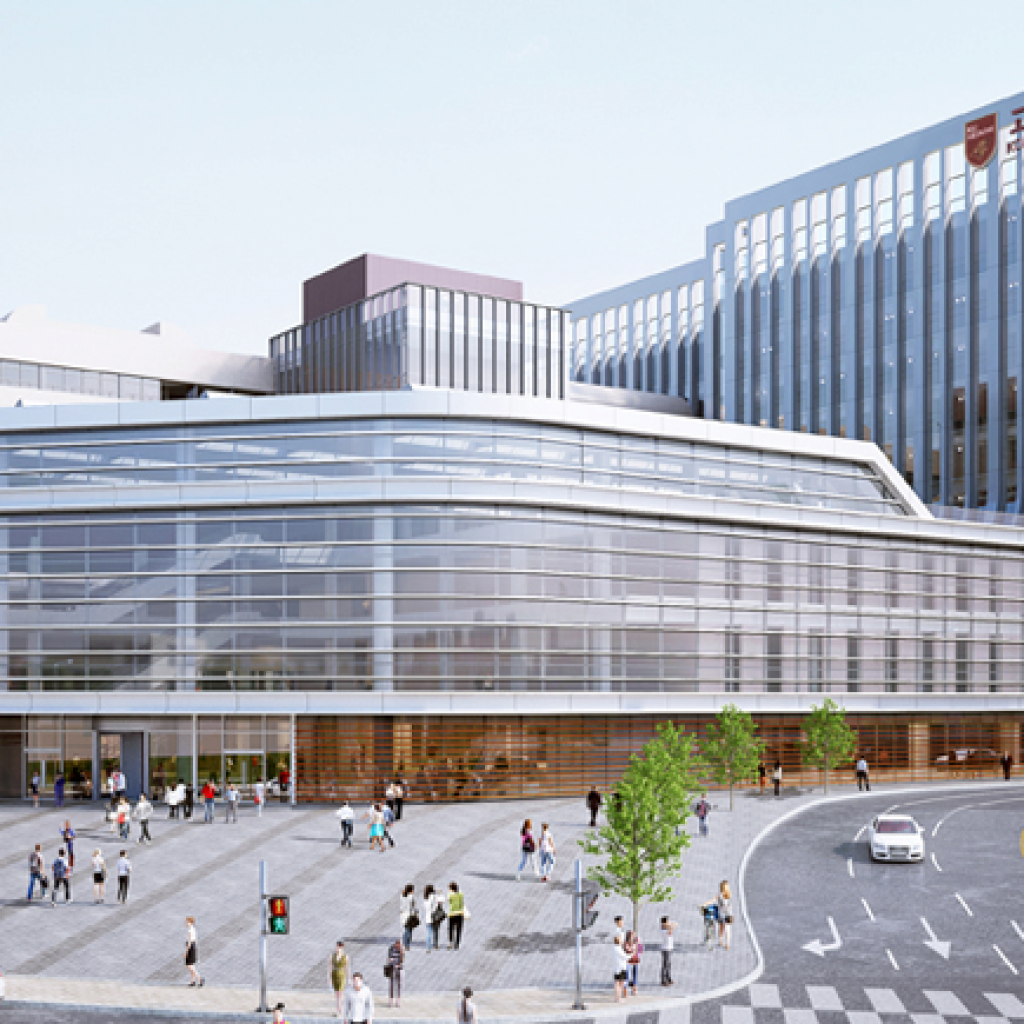 Currently there are the total number of students is 36,676, including 29,580 on the Seoul Campus and 7,096 on the Sejong Campus. Among the Seoul Campus students, 2,154 (10.34%) are international students. The total number of faculty members is 4,979, including 4,274 on the Seoul Campus and 705 on the Sejong Campus. Of this number, 111 (6.39%) of the full-time faculty are international.
On the other hand, Korea University College of Medicine has also been moving forward as a focal point of the future medicine. The College of medicine lands on 90th position in the World University Rankings, ranks 1st in Korea in Anatomy and Physiology according to QS World Rankings. This is Korea's only medical institution with multiple component institutions designated Korean Research-driven Hospitals (KRHs), namely Anam Hospital and Guro Hospital. KUMC has always been driven to achieve highest international standards in its provision of medical education not only for students in Korea but has also encouraged international students and professionals to enhance their capabilities with KUMC. KUMC provides one of Korea's best infrastructural for medical education, facilitates advanced research and has collaborations with world's most prestigious medical colleges.