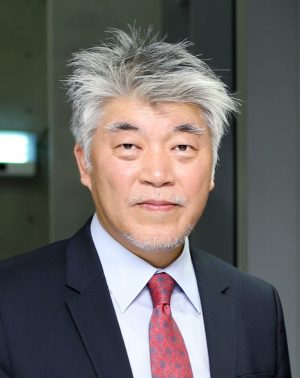 Welcome Message from Project Manager
Climate change, global warming and associated catastrophes in the ecosystem have been on rise more than ever. In case of Uzbekistan the Aral Sea can be seen as the most affected region which not only shows environmental degradation but also generates threats towards the human health in the country. It is crucial for the country to produce environmental health experts to minimize the threats and harms. Also, we are well aware of the fact that this issue also requires international attention and support.
Korea University started cooperating with Tashkent Medical Academy since 2016 with the beginning of the ODA grant project 'Capacity Enhancement of Environmental Health Science Education in Tashkent Medical Academy' under the Ministry of Education of the Republic of Korea. Here at TMA-KU Collaborating Research Center, we aim for capacity building of teaching faculty and students at the Department of Environment and Human Health in Tashkent Medical Academy and contribute towards creating opportunities for professionals in the field of environmental health in Uzbekistan. Together with Korea University's experience in this field and constant coordination from TMA, we want to focus on building a sustainable teaching-learning environment through comprehensive lectures, trainings and workshops of global standards.
Our team from Korea University has been active in Uzbekistan and in Korea to provide our expertise for enhancing the overall capacity of environmental health professionals. Under the same project, we have constantly organized capacity building workshops, symposiums, laboratory training programs, lectures from Korean experts, not only for students but also for professors and government officers that are focused to enhance personal and research capacity. It also includes making available the infrastructures that are necessary for the operation of the collaborating center. We believe in working towards strengthening the field of environmental health through a cooperative system for institutional and functional arrangements for a sustainable future of the entire project.
I am expecting that, through consistent coordination from TMA with Korea University, we can build the 'Environmental Health Science' department as a place that fosters global leaders who are dedicated towards thriving for environmental issues in Uzbekistan and in the world. Lastly, I hope that this collaboration expands opportunities for projects that consider clinical aspects of environmental health science as well.