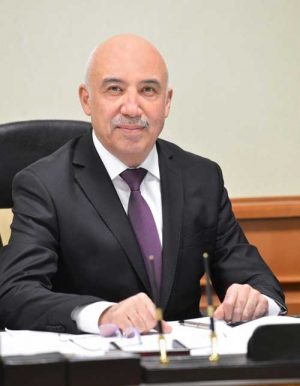 Dear friends, colleagues and all who study and work in the Tashkent Medical Academy!
Welcome to the Tashkent Medical Academy (TMA) and Korea University Collaborating Research Center (TMA-KU), a research center that seeks to advance the scientific understanding of environmental and human health issues. The research center offers solutions to various problems related to the environment and human health through analysis and research approaches.
In accordance with the Decree of the President of the Republic of Uzbekistan dated May 5, 2017 "On Measures for Further Reforming of the Health Education System in the Republic Of Uzbekistan", Tashkent Medical Academy in cooperation with the Korea University organized the "Environment and Human Health" master degree program. The Department of Environment and Human Health provides students with the knowledge, information, and practical skills to solve environmental problems related to air quality, water quality, waste management, climate change, environmental pollution, and others.
The TMA-KU collaborating research center was established in 2018 under this international project. The rationale for the formation of the TMA-KU is to train the next generation of scientists who will have the skills and knowledge to innovatively tackle environmental problems in Uzbekistan and beyond.
Our doors are ever opened to collaborations and partnerships to address global and national challenges in environmental science and its corresponding aspects related to health. We welcome you to join and work with us!